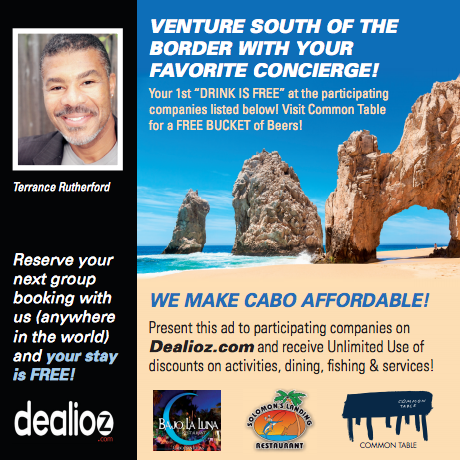 Dealioz.com is growing up, up and away taking their marketing to a whole new level...at 36,000 feet in the skies. When you take your next flight to any destination on Alaska airlines make sure to check out our ad in the Alaska airlines inflight magazine. The June issue focuses on Cabo San Lucas, Mexico where you can save up to 50% OFF all Activities, Dining, Sport fishing, Yachts and Services! Our discounts can be used as often as you like during your entire stay saving you money on every visit! 
Take the FREE magazine from your seat pocket with you when you leave the plane, tear out our page and use it as a flyer to present to the participating companies to receive: your first drink FREE at Solomon's Landing, 20% off at Pepita's Over the Moon women's clothing and a Bucket of Beers at the Common Table restaurant located lower level of the Puerto Paraiso Mall.
Click here to see how we "Make Cabo More Affordable".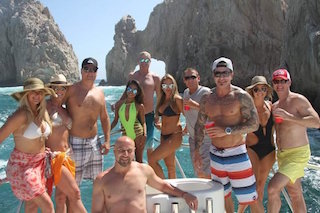 Join Our "Travel Concierge" Service...It's FREE!
We'll find you the best rates on everything travel related and send you confirmation! We just need your email address to get started! Enter "Concierge" in subject box to receive your invitation to join.
DID U KNOW: if you Buy 1 Ticket you could get 1 for just the Taxes and Fees?
Ask us how in your email!
(Check Out Our Ad to Save Money)