The Spine Pro
FREE CONSULTATIONS!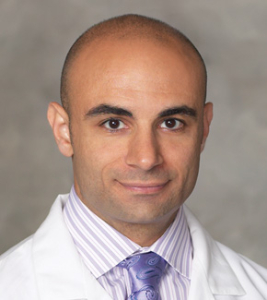 Note: The patient testimonies you are about to see are real. The names have not been change so they can be contacted via social media for personal experiences and feedback. Currently, there are no reliable websites that will give up close, personal and honest information about doctors who have messed up, flubbed up or have not kept up on what's current in operations in the field of their expertise until now...
HOORAY! Hooman M. Melamed. MD is one of the nation's leading board certified orthopedic spine surgeons who has gained an international reputation for helping patients with back and neck conditions regain active, pain free lives. He and his patients have been featured in media nationwide including appearances on DR. Oz, The Doctors, The Steve Harvey Show and various local newscasts and newspapers. Can you imagine going from being in a wheel chair for years, then able to walk again? Being paralyzed by another doctor's surgery, then giving up hope. Featured below are just some of the stories Dr. Melamed has turned from tragedy to miracle. How do you know if your back doctor (or any Dr) was an A,B or C student? Don't find out by being the guinea pig…
MEET DR MELAMED
WORK WITH A TEAM FOR BACK SURGERY
MIRACLES IN THE MAKING.....
FLAT BACK SURGERY
CAVED IN CHEST TO 6'3"

FROM WHEELCHAIR TO WALKING
HOW TO SLEEP COMFORTABLY
JUST YOUR EVERYDAY GUY
FREE BACK SURGERY
BACK TO YOU FOUNDATION